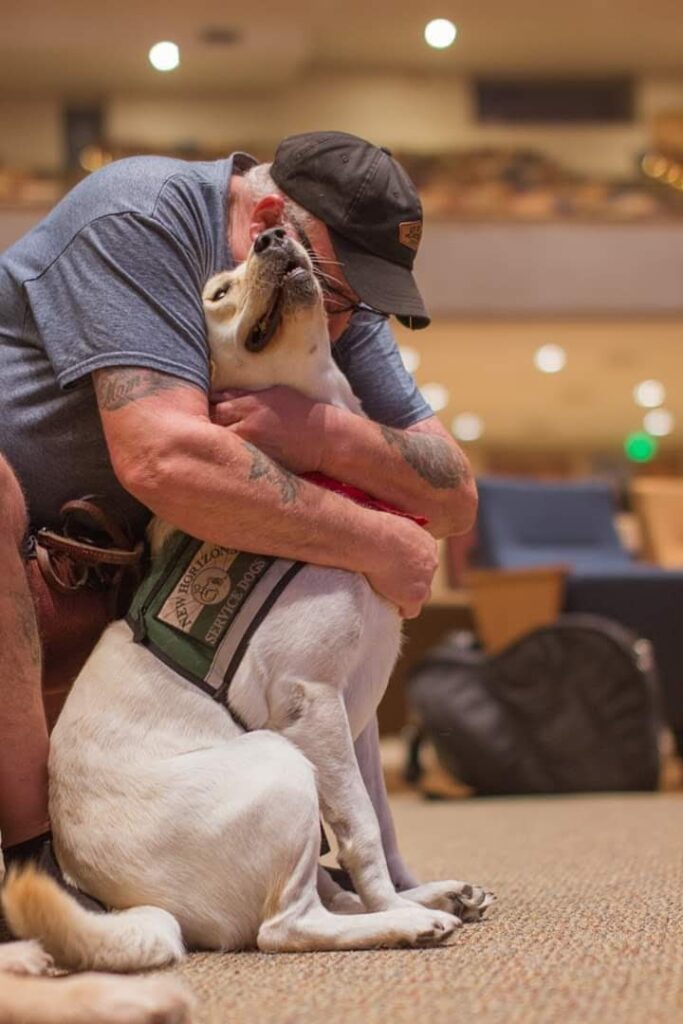 Eric and Tinkerbell's story of love
My name is Eric Jakob and with me is my life line Princess Tinkerbell, Service Dog.
Tinkerbell started training as a breeder and from the beginning our bond was strong. She followed me everywhere and responded to learning her skills.
Today Tinkerbell is 4 years old and serves as my personal service dog. I have arthritis in my hands from years as a mechanic and drop objects frequently which Tinkerbell retrieves.
But my greatest need comes from 2 skills that are unique to us. First, if I have a significant drop in blood sugar, Tink alerts me to it. We did not train her to do this. My wife realized what was happening and we rewarded her response. I also suffer from PTSD and when I begin to get anxious, angry, worried or frightened in public, Tinkerbell leans into me and gets me to pet her. She knows the command block that prevents others from entering my personal space. My wife says Tinkerbell gives her the freedom to be confident that I can be safely in public places with or without Deb accompanying me.
We did not pay for Tinkerbell. Please honor all these New Horizons dogs and the freedom and Independence they provide by donating or volunteering.